SDP is 10 years old !
Thanks to everyone who has contributed to SDP over the years!

Who and what is SDP ?
SDP or the Streaming Download Project is a small dedicated team of independent software coders established in 2001.
We were originally a nonprofit team with only one goal - understanding (and documenting) MMS fully. Our resulting implementation of our MMS document lead to the development of a MMS streaming receiver, 'SDP downloader' for windows media streaming. So then, not only could you view the streaming media, SDP receiver downloaded (or copied) the stream straight to your hard disk. This could not be achieved with a standard Windows Media player. Think of it like a video recorder for Windows(tm) streaming, recording live shows, music concerts, radio shows, movies and free trailers for new release etc...
We believe our project was the first of its kind in the world (and probably the first of many!) with other MMS developers using our findings as a basis for their own code implementations. Of that we were proud and glad to be of service. We are still always open to comments and feedback. We do listen and reply to all emails when time permits. If you encounter a problem or have just a question about SDP, simply email us and you will get a reply, please allow at least 1 day.
Its worth pointing out that although SDP downloader is free (as in - you do not have to pay for the free version) it is not open source.
Since February 2008, Microsoft has dropped its use of MMS in its streaming servers and player applications. Read More.. But this does not mean the death of MMS just yet. Many legacy servers are still out there serving media content and will probably do so for the next few years before being updated or replaced. However, in the light of this, SDP will no longer update our MMS documentation document. The focus is now on newer features like protocols, RTSP and HTTP being already in use and with authentication to allow pass worded servers to be access.

What can SDP Downloader actually do?
The current free version of SDP can download the following protocols, remember this is for Windows Media Streaming only.
HTTP v1.0 streaming protocol - sometimes referred to as MMSH.
HTTP progressive (simple http download)
MMS, MMST and MMSU over both TCP and UDP transport protocols.
Preview the stream while downloading - using your favorite existing media player.
Download Live and Pre recorded videos and music straight to your hard drive. Like a video recorder.
Note that the free version of SDP will still be maintained as best as possible - updates should still appear.
Types of URL to look for usually start with "MMS://, MMST://, or HTTP://" and end with something like ".asf, .wmv or .wma" etc..

What can SDP Downloader NOT do?
The current version of SDP does not download flash, eg. YouTube videos or any other flash site (with a .swf ending)
Currently, this version of SDP will not download RTSP protocol.
RealAudio, RealMedia videos will not be downloaded.
Some authenticated proxy servers are not accessible.
NTLM authentication is not allowed in the current free version.
File indexing (that allows media player to use its seek bar and fast forward buttons) does not work properly in Windows V11 player.

Can we expect a full blown version that does everything in the future?
We were planning on a new version (v3). But due to other commitments, progress has been too slow to continue. A lack of updates means this may end up being the last release (v2.3). SDP downloader is 'out there' and working well for well over 1 million users! That is something to be proud of.
If there are any updates or further release, they will be posted here!
Dont forget we offer free email support. Any bugs or problems, just send an email and we will try our best to help.

So what is MMS all about?
MMS or ' Microsoft Media Server ' protocol is Microsoft's proprietary network streaming protocol. Microsoft never released a specification to describe how MMS actually works (until 2008), yet it is extensively used by their Microsoft media player software. MMS protocol can be used on top of TCP and UDP transport protocols over any network medium. Its primary use is to stream live or prerecorded audio and video content to your computer without any need to download a file before playing. Microsoft has now stopped using MMS in its newer software like Streaming server 2008 and Media player v11.

Downloads:

SDP Downloader FREE 2.3.0 (32 bit version)

What's new in this version <click>

Download Now
Free download 1.36 MB





Downloads / CDs:
unknown
Publisher:
SDP Multimedia Uk.
Date added:
25.11.06
License:
Free
Minimum requirements:
Windows NT/2000/XP/
Vista(confirmed to be working ok)
Windows 7 (working ok)
and 2003 Server
Un-installer included?:
Yes
Screen shot:
View screen shot
Estimated download time:
< 30 seconds via broadband
5 minutes via 56k modem
Version:
2.3.0
Note: There is an issue using Windows Media player v11 (as used in Vista).
Problem: Downloaded media may not seek correctly using player version 11.
As a quick work around, try using a player before version 11 or simply rename the file extension from .wmv (or .asf) to .asx
This forces Media Player to use its default indexing mode and your downloaded file should at least play with seeking.


Donations:
If you like our SDP receiver software or you use our documentation, why not donate something as a thank you for our work.
We use PayPal - it is very secure and easy to use.
It takes about 5 minutes to complete.
You do not need a PayPal account to send us money, you only need a valid credit card.
Your data is SSL secured by PayPal. SDP never sees your card details.
Your security is assured.
Thank you so much for your help.

Documents and information:
FAQ's, Test Site, Docs:

Read a protocol document:

Links to other related sites:

java script required for dropdown menus

Contact Us:
If you would like to contribute information or make a comment about our software, you can do so at this address. Email here - Please note we can only respond to English language emails only.





Translate:


Note: certain character sets (like Chinese for example) use a special unicode character set. SDP receiver may not be able to access these locations because it presently reads western UK or US based characters only.


Awards: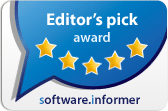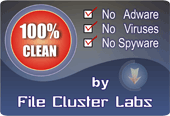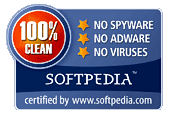 SDP team. This site and information is copyright© SDP Multimedia 2008